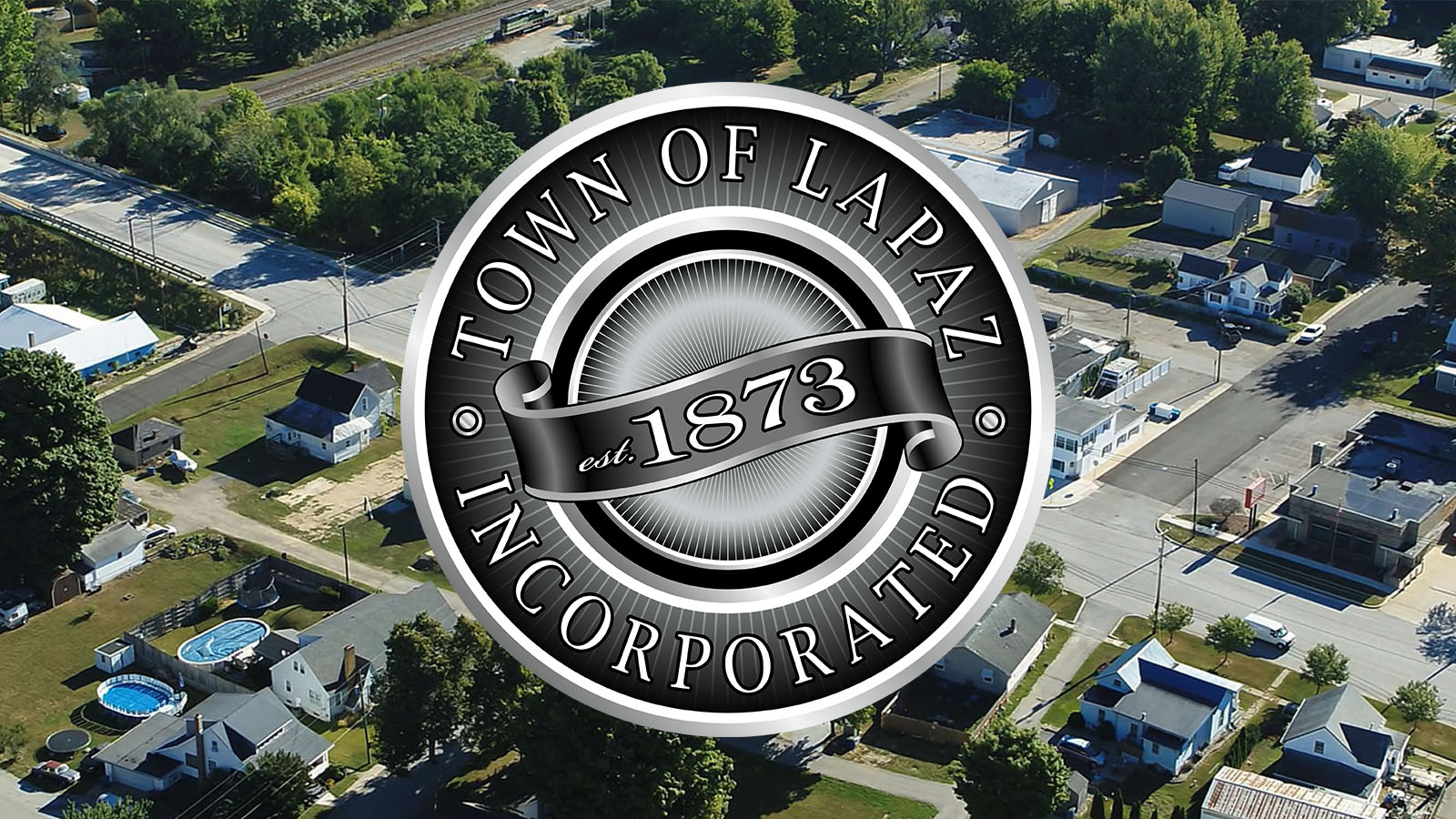 Public Hearing on November 11
Public Hearing Notice for Water Utility Preliminary Engineering Planning Report
The Town of LaPaz, Indiana will hold a public hearing on Thursday, November 11, 2021, beginning at 6:00 p. m. at the LaPaz Town Hall, located at 108 E Randolph Street, LaPaz, IN 46537 to provide interested citizens an opportunity to express their views on the recently completed Water Utility Preliminary Engineering Planning Report.
The Water Utility Planning Report was paid for using Federal Community Development Block Grant Funds from the Indiana Office of Community and Rural Affairs (OCRA) through the Stellar Fund. Representatives from the engineering firm, Wessler Engineering, will present their findings and recommendations at the hearing. Every effort will be made to allow persons to voice their opinions at the public hearing.
Persons with disabilities or non-English speaking persons who wish to attend the public hearing and need assistance should contact Lorraine Dove, LaPaz Clerk-Treasurer at 574-274-4505 not later than November 10, 2021. Every effort will be made to make reasonable accommodations for these persons.
For additional information concerning the public hearing or the Water Utility Preliminary Engineering Planning Report please contact Shannon McLeod, LaPaz Grant Coordinator, at (812) 663-7385.
The regular Town Council Meeting will be held immediately after the Public Hearing.
Date Published: 2021-10-27 18:23:29